(function() { var po = document.createElement('script'); po.type = 'text/javascript'; po.async = true; po.src = 'https://apis.google.com/js/plusone.js'; var s = document.getElementsByTagName('script')[0]; s.parentNode.insertBefore(po, s); })();
Pinguis Limerick Web Design are COMPTIA certified web designer. We available for developing websites, graphics, brochure's images and logo's with domain's registered free. We provide a fully hosted, design service. Feel free to browse our website and remember all logo's are custom for business. We will create Business Designs.
Limerick Web Design pages and logo we are Irelands most popular web design and logo company, we have over 12 years I.T. experience. We will design your website. Also free submission to our many website databases we are here for business and dont want to see your profits drop, you are probably considering investing to bring up your public profile.
To gain first of all you have to spent and with a small investment of one hundred euro per page we will turn you business around through our Business web design, logo design and a combination of social networks.
We are an up and coming web and logo design company and we love to design.
adding publicity and search engine optimisation which is basically we will increase your businesses visibility in search engines to pick your targeted market whether you have a bed and breakfast or garage.
I had to get Limerick Web Design up and get something to do, so i started "Limerick Web and Logo Design" primarly because i need to work and also to generate a bit of cash. And of course to keep my mind occupied. Recent clients include
Ryebrook House bed and breakfast, Killarney, County Limerick


Killorglin bed and breakfast hillview farmhouse, Co. Limerick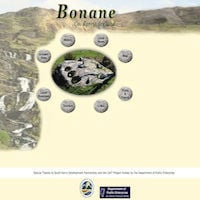 Bonane Heritage Park, Kenmare, County Limerick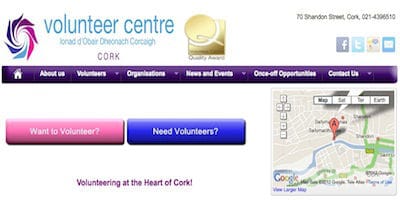 Pinguis Web Design worked on Volunteer Centre Cork website for approx 3 months.
Pinguis Web Design Limerick are Search Engine experts working for business. Web Design Limerick share with your friends on Social Networks Go to small sample of Logo's Designed

Pinguis Web Design Limerick alternate logos design
Web Design Limerick will design your web pages and logo design company. We integrate everything from social networks to the site provided to the customer. We have many share buttons on images so they can be shared with others and thus provide more link backs to the site.

This is an advert images, many more with lots of sliders (throughout the site) banners ads and smaller images all designed by Pinguis Web Design.
Pingis Web Design Wordpress customisation we worked on.
| | | | |
| --- | --- | --- | --- |
| | | | |
graph of month Our company work graphic functionally
Web Design Limerick Company plus Fortune 500 web site Design without paying.
recenlty manager our Everything you see here, from WordPress What we will do for you? Web design is our primary concern we will design the best web page to suite your business needs. We also do Logo design. We are improving all the way with that one. We are building up a strong network of interlinked site
Our Web designs We will design the best web site for you. If this involves comiing out to your business to get a feel of the business (we will gladly) we are designing the best web site for you and us we say us because we feel, you are "as good as your last job".
Social network interrogation We provide social network interrogation on all our site. We strongly believe social networking is a strong part of internet development.

Copyright Pinguis Website Design All Rights Reserved.
Designed and developed by Pinguis Website Design in Cork Kerry & Ireland and Pinguis Website Design Ireland with Pinguis Website Design in Cork